Nikon Plan Fluor ELWD 20x NA 0.45 DIC L/N1 Microscope objective 7.4mm WD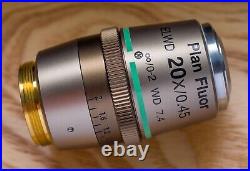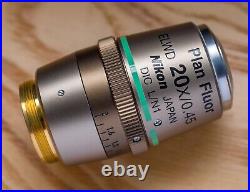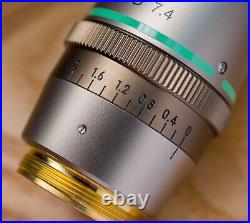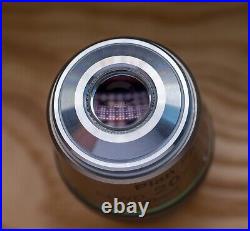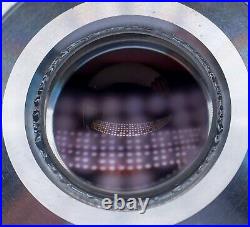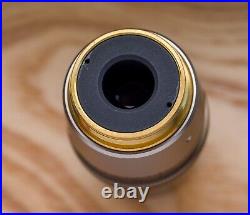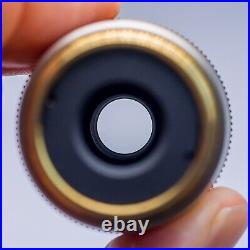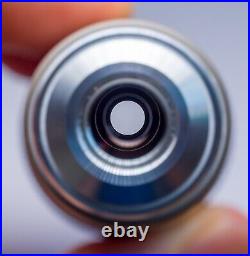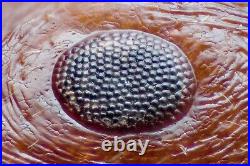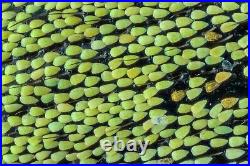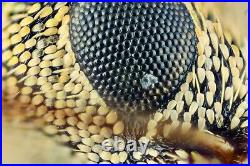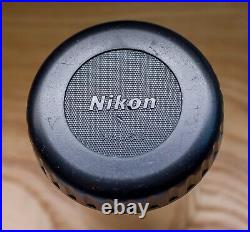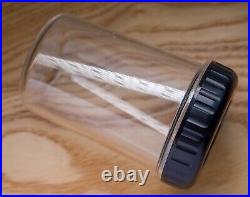 It is in excellent condition, and it looks nearly as new (except for the container, the container has loads of tiny scratches and looks well used). I was using this objective for microscopic photography with my Micro four-thirds camera. It has a 25mm mounting thread, 7.4 millimetres of working distance at 20x, a numerical aperture of 0.45, and it has some adjustable ring that I don't know what it is for, as I never used it of course for my optimal photography results, I had to have it always set on "0"!! Glass is in great condition and doesn't show any delamination, (balsam separation, at least not to my eye) Please note that the "glue" holding front element in place is not the fault, that's how the objective was made by Nikon engineers.

(it can be seen in the detailed photo). This objective is corrected for infinity, so it requires a "tube lens" in order to work.

I used to use different 200mm lenses as tube lenses. Some of them performed poorly, and some better.

I also used Raynox DCR-150 and DCR-250 as tube lenses for this objective. This objective performed well on the "Micro four thirds" camera, which has a 17.3x13mm sensor size. It doesn't have a large image circle, so I don't think it will cover a full-frame camera. I haven't even tried a crop (1.6x) camera, as I don't own any. Also, depending on your tube lens, you can get black/dark corners with the wrong one.

Even though this is a high-performing lens, you can't compare it to a Mitutoyo APO Plan regarding the size of the image circle. I've added 3 sample images taken with this objective. Please understand that these sample images are stacked from many images in Zerene Stacker software and are then resized from large and sharpened in the editor.

The objective has otherwise extremely shallow depth of field in the sense of "one image only". There are also contrast/levels adjustments to it. This is an absolutely beautiful piece of equipment which gives you very detailed results on a smaller sensor camera if you have a good tube lens.

I've very successfully used an "SMC Pentax-M Zoom 80-200mm f4.5" as a tube lens for this objective. To be honest, it performed exactly the same as "Canon 70-200 f4 L" in a "tube lens" competition (tested on GH4 Panasonic only).

(This is UK listing only).